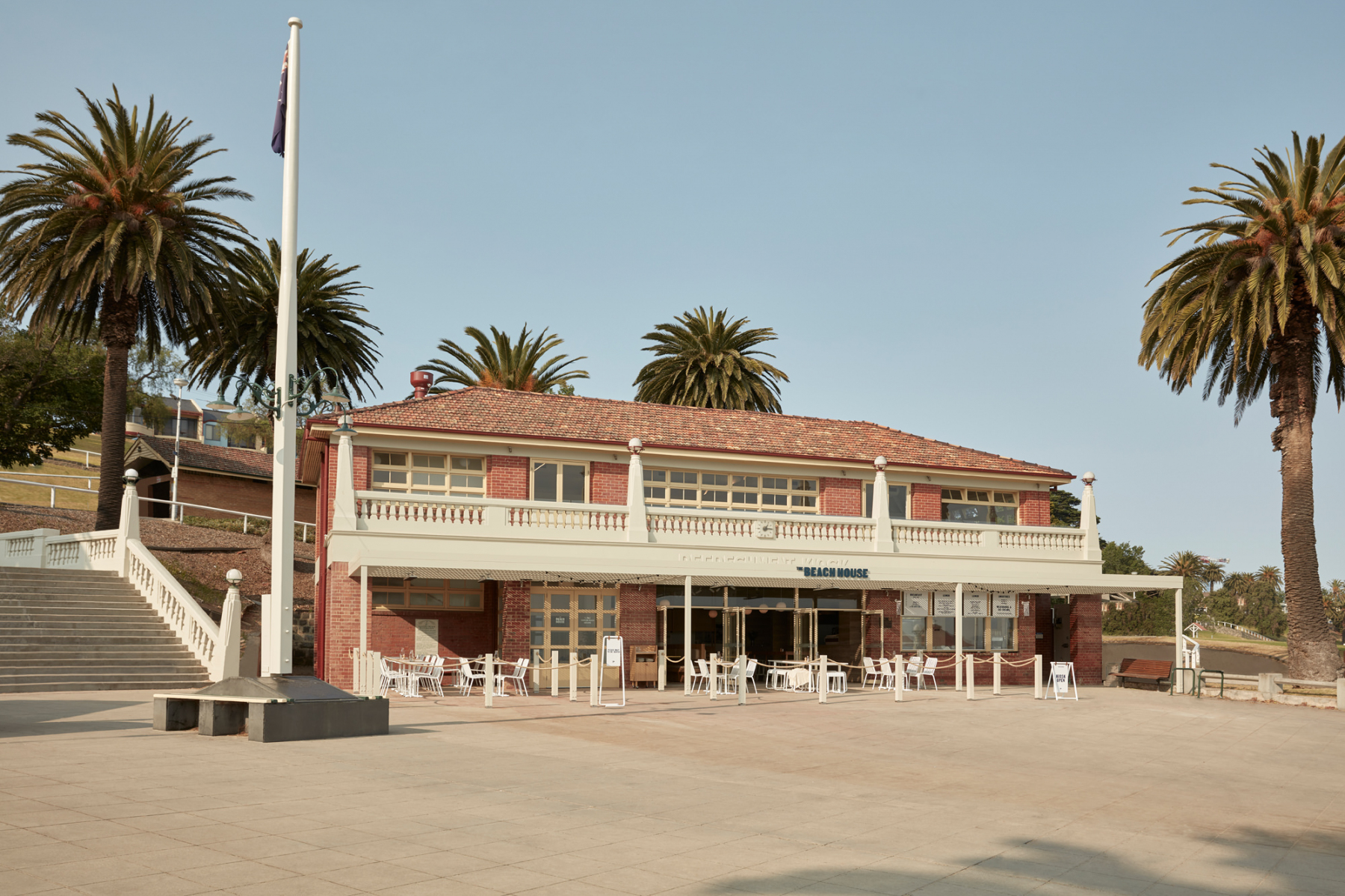 Located within the heritage listed Eastern Beach Bathers Pavilion Geelong, The Beach House draws upon the context of the site and its history to reimagine the nostalgic Australian beachside café and kiosk. The brief sought to revitalise the existing run-down bathers pavilion and provide the local community with a relaxed and paired-back dining space, takeaway kiosk and functions space that maximise the beach side frontage.
A refined palette and subtle detailing draw inspiration from the rural and coastal landscape of the surrounding Bellarine Peninsula to articulate a modern and effortlessly relaxed dining space. The raw, honest and humble textures of the Australian landscape are reflected through the layering of textures including travertine, warm timbers, rendered surfaces and soft linens.
The pale blue tones applied to the dining area walls draws inspiration from the interfacing beach front, whilst the travertine clad kitchen portal reflects the surrounding craggy cliffs and golden paddocks. The theatre of the kitchen and coffee bar, framed behind the travertine bar front, creates a scenic backdrop within the dining space alongside the activity of the beach front.
The initiative to retain the existing building structure and instil new life through sympathetic gestures, is a testament to clever, considered and sustainable design practice & planning. The design considers the atmospheric qualities of the existing building and retains and reinvigorates it with minimalistic gestures, a considered and refined material palette and effective spatial planning.
The result is a design response that celebrates Geelong's heritage past while creating a contemporary meeting place for the local community.