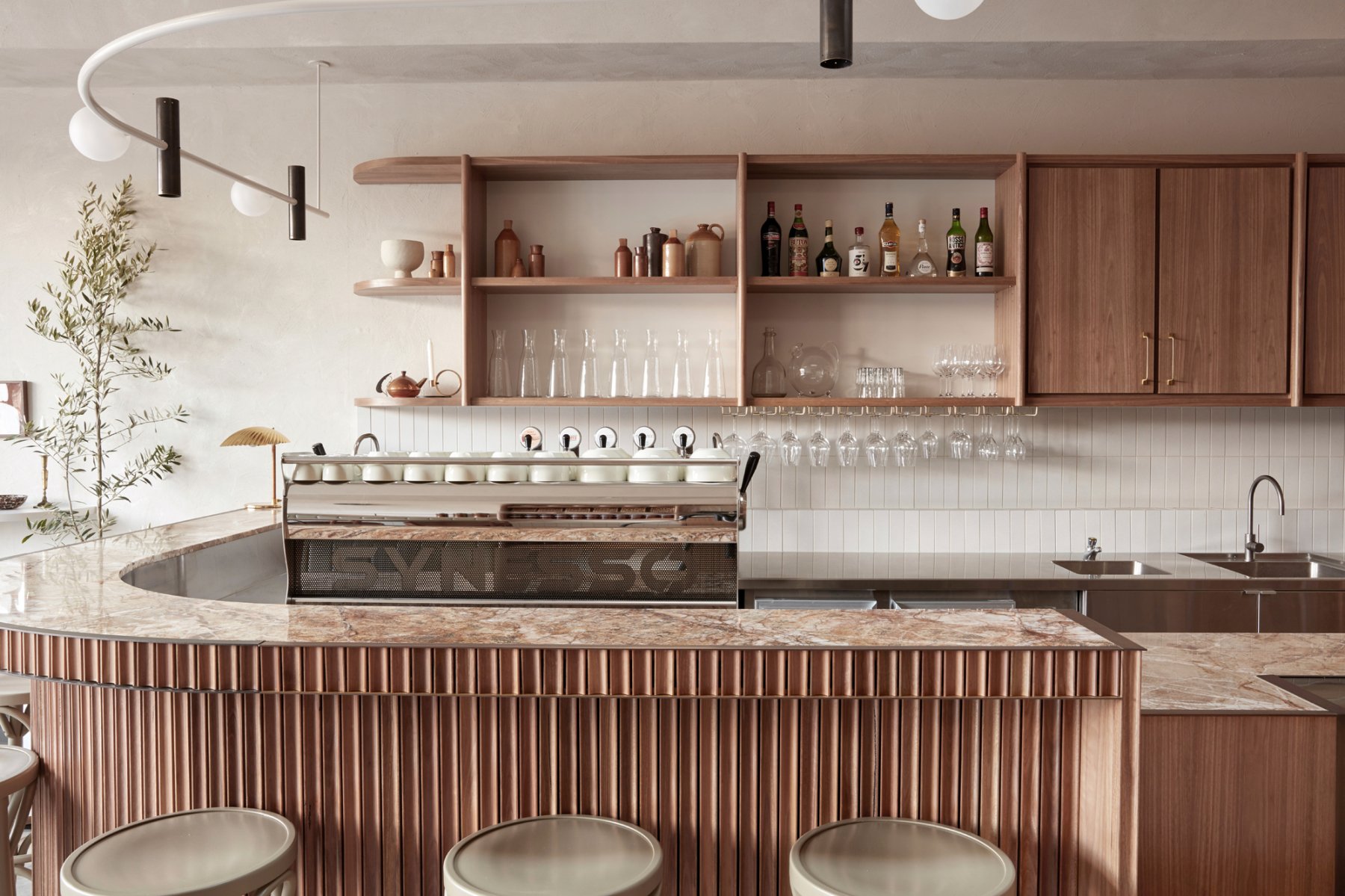 Reminiscent of the narrow streets of Southern Italy, Via Porta Eatery and Deli reflects on family childhood memories of our Clients, spent with their Nonna's mastering authentic Italian dishes. Paying homage to this ritual, Via Porta Eatery and Deli is an extension of the traditional Italian family kitchen and pantry offering patrons a varied experience; an all-day Eatery and soon to be restaurant by night, and Deli offering take home meals, house made condiments and locally sourced and imported artisanal products.
The client's brief sought to rejuvenate an existing three-story commercial property located in Mont Albert to provide the local community with a unique and dynamic hospitality offering.
Drawing inspiration from the linear nature of the site and Italian heritage of the family, the design references the quaint and narrow alleyways of Italy, abundant in culture and layered with texture.
The design response is rich in detail but similarly pared back and refined, exuding a contemporary elegance and sophistication to not deter from the array of vibrant products.
Showcasing the varied offering in equal measure, the versatile layout welcomes patrons into the Eatery dining area and subtly but strategically transitions into the deli retail offering. The array of products lining the merchandise shelving guides the procession towards a monolithic Deli counter. Lined with textural limestone, the counter accentuates the idea of the 'Italian alleyway' and provides a neutral backdrop to the selection of vibrant cold meats on display.
An upstairs dining room caters for general dining and private events complete with a Juliette balcony that articulates a beautiful romanticism whilst providing connection to the activity of the venue.
The palette is intentionally minimal but textural adopting honest finishes and traditional methods inspired by Southern Italy. The crazy paving flooring, created from earthy toned offcuts destined for landfill, is the hero of the design for its beautifully imperfect nature and tactile quality. Originating from ancient Rome and found in abundance in Italy, it was a non-negotiable design statement for Via Porta.
Two years in the making, Via Porta Eatery and Deli is an exciting new landmark for Mont Albert.
Photography by Sean Fennessy