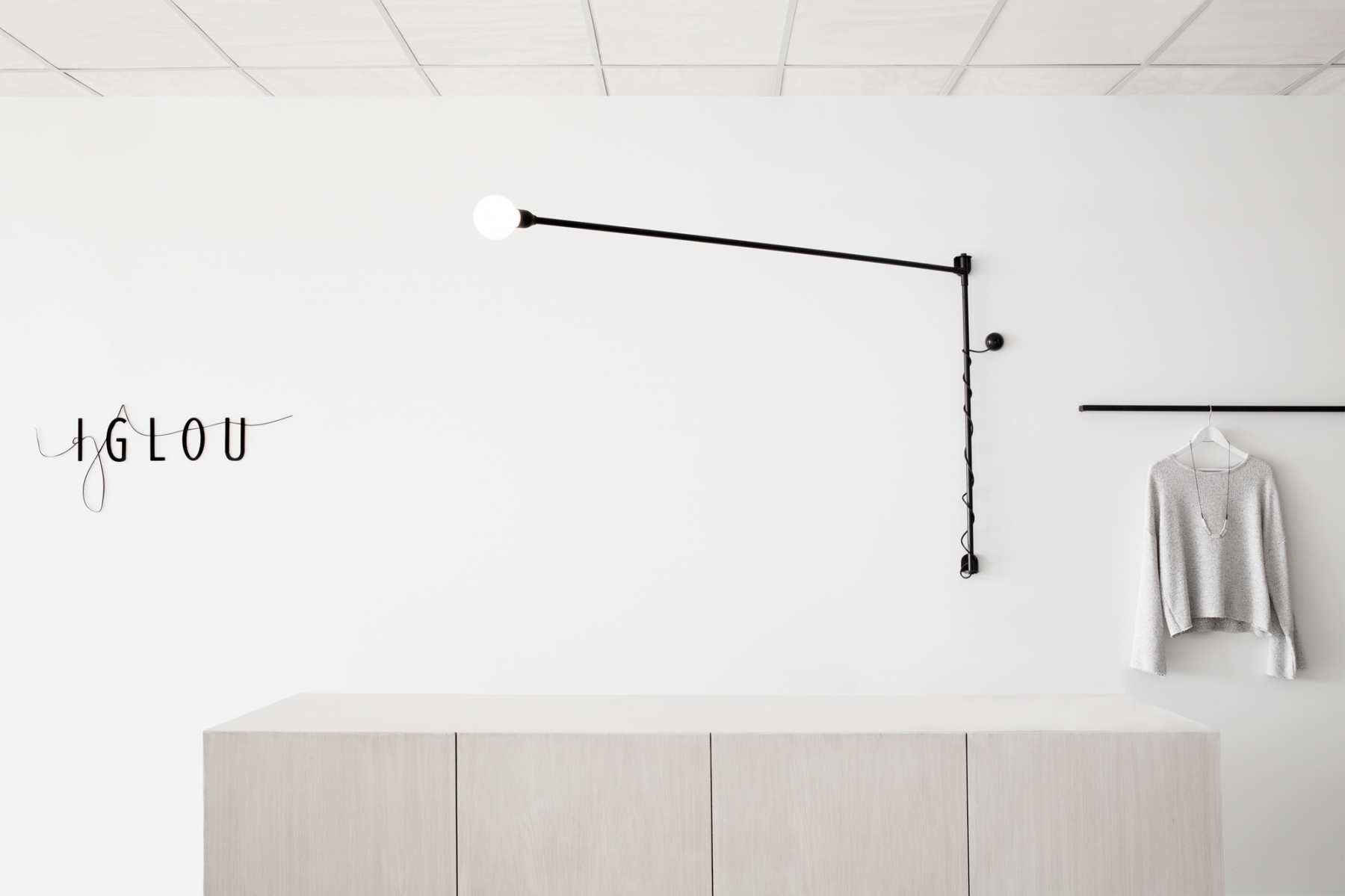 Central to The Sonic brief was the site's location and context. Housed in the original Masonic Hall in Orange NSW that dates back to 1864, the project sought to restore the building to its heritage character whilst breathing new life into its interior aesthetic and functionality by creating a retail and hospitality hub.
Instilling a sense of history, community and civic pride, the building's facade was painted white and the original Greek emboss revealed and elevated through the introduction of minimal black accents. Internally, the existing ceiling grids were removed in the central spaces to expose dramatic ceiling heights and existing trusses. A large central opening was introduced to link the previously separate front and rear spaces. Plasterboard was peeled away to expose original brickwork creating a raw and textural aesthetic. All new and existing surfaces were then whitewashed to form a blank canvas for the array of colourful products to be retailed within the two central retail zones.
In contrast to the vacuous central space, the third tenancy retains the low ceiling grid and is an intimate and refined linear space that creates intrigue and constrained playfulness. To align with the brand housed within this space - Iglou - a feminine identity was applied. Change rooms are an explosion of 'pink on pink' offset by black steel hanging rails and lighting that further contrasts against the pale milky tones of the limed floors and ceiling whilst referencing the minimal accents on the building's facade.
The Sonic's design retains and invigorates the quality of the existing building, creating a timeless aesthetic that sits harmoniously within the surrounding environment.