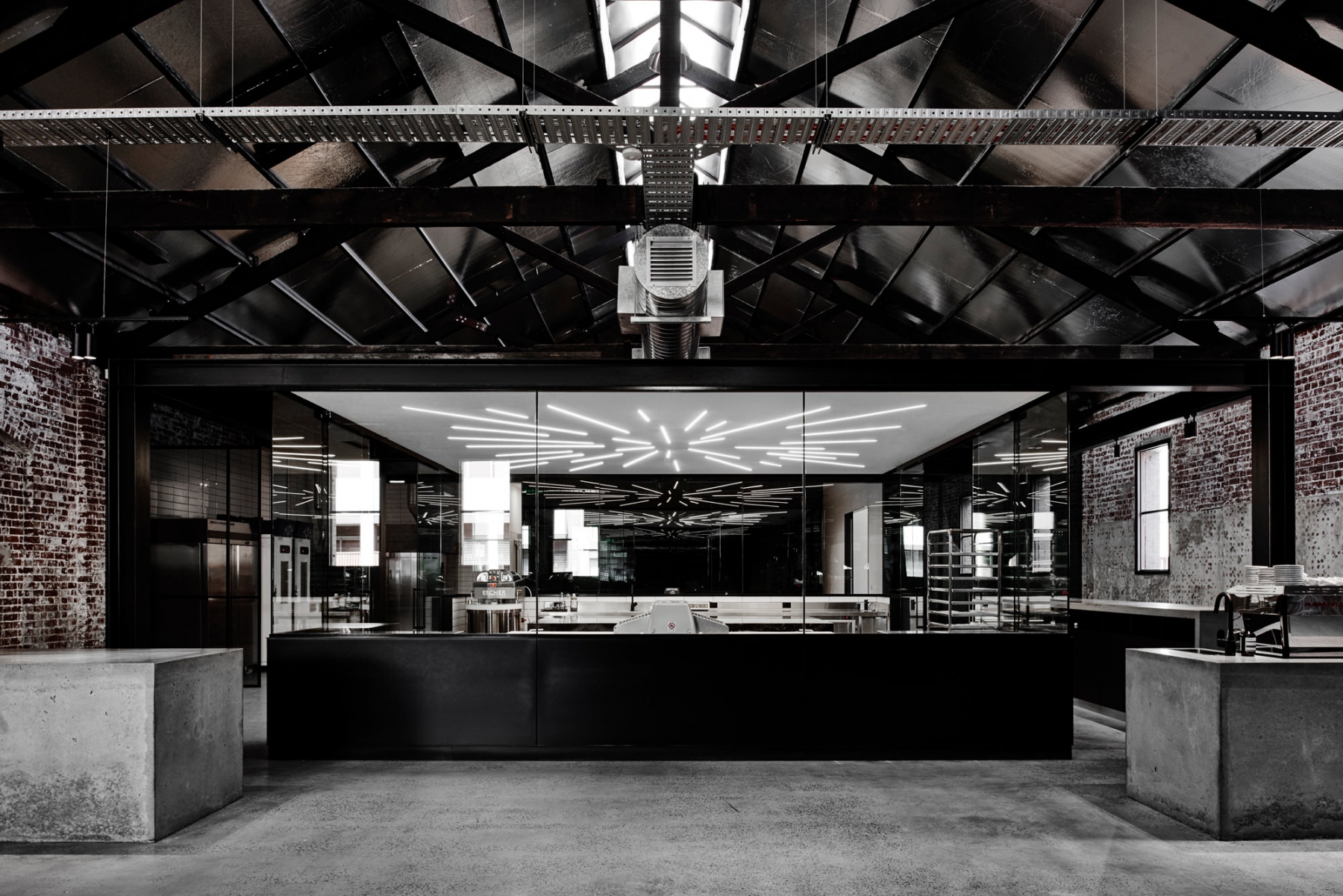 Designed to perfectly showcase the phenomenal talent and process required to create the humble croissant, Lune Croissanterie blurs the line between patron and baker through minimalistic gestures that seek to elevate and celebrate the concept of experiential retail.
The design enables fluid production and a seamless spatial sequence for both patrons and staff alike. To achieve this, the existing warehouse space is divided into three distinct areas. The first area, found upon entering the space, is dedicated to bakery service and consists of two intentionally separate monolithic concrete counters, with orders dedicated to the left and coffee/waiting to the right. This separation provides a halting point that lures patrons to engage with the central illuminated and transparent cube, known as the 'Lune Lab'.
This second area is dedicated to the production of the pastries, and is the heart of the operation; a shrine to the pastries. Encased entirely in glass, revealing normally hidden elements, the glowing show space strategically integrates lighting within the cube that references the Lune brand and symbolise's a halo, that glorifies the production process. Towards the rear of the space is the third area, which has been intentionally concealed for storage, baking and kitchen preparation.
So as not to distract from the theatre of the production process, the material palette and volumetric insertions were kept to a minimum. The interior gestures are intentionally minimal and clinical creating contrast against the rough and raw quality of the existing warehouse.
Lune Croissanterie strips everything back to its essential quality and achieves simplicity through the careful consideration of the physical and ephemeral qualities of the existing site.